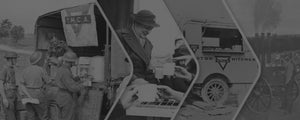 Premium, Small-Batch Coffee Beans
All the premium coffee that you purchase has been roasted in small batches from our facility in Chicago, IL. 
We understand that without a fantastic product, our ability to sell more coffee, and thus employ more veterans, would not be possible. That is why we provide our veterans with training from some of the best roasters in the Chicago area. Our entirely veteran staff also bags, seals, and ships each purchase to ensure that we are sending our customers coffee we are proud of.
Whether you are a buying coffee for your home, office or restaurant, buy a product that directly impacts the lives of veterans.  For every bag purchased you are providing a job opportunity for a homeless or at-risk veteran.
---